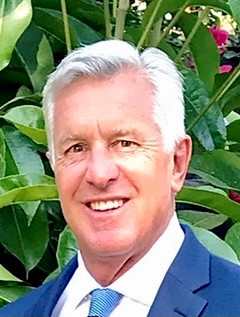 Luke Matteson
SVP & ASST SEC, Regional Business Executive
Get to know me
As the Manager of Commercial Banking in San Diego it is important for me to play a role in assisting my lenders in fully understanding your business strategies, needs and key objectives for the future. We have a skilled team of lenders and support staff that believe in creating relationships with our clients to help them achieve long term success.

I have over 45 years of banking experience with the vast majority in Commercial Credit. I feel that this has given me an extensive knowledge of business operations that I am happy to share with our clients. I also believe it is important to share this information with my lending team to make them better bankers.

I am a native Californian and have lived in North County virtually my whole life. I am passionate about supporting the kids in our community through the Boys and Girls club of Carlsbad and Parks and Rec of Vista.
Our approach
At First Citizens, our Bankers view business relationships with you through a long-term lens. This aligns with our brand ethics, business philosophies and statement of purpose for building a long, lasting alliance. We make recommendations and decisions based on what's best for your business and focus on your growth, expansion and success.

Management at First Citizens is regional, and we guide your accounts in the same manner—with regional support and authority. Our relationship management teams include inside and outside relationship managers, credit professionals and product specialists. Our consulting and business strategy services include industry change optimization, business process management and financial management processes.

We pride ourselves on working together to bring positive results to your business, as we see your vision come to fruition.
Industry Expertise
Dental
Healthcare and Medical
Manufacturing (Plastics, Metal, Rubber, Textiles)
Professional Services Companies (Law Firms, Accountants, Engineers)
Education
Palomar College with banking certificates from Pacific Coast Banking School and the CBI
Community Involvement
35 Years on the Board of Directors with the Boys and Girls Club of Carlsbad--serving as President for 10 years and the Executive committee for 25+ years. I also enjoy coaching basketball and run a girls camp annually serving on the Parks and Rec board.
Personal Interests
Beach volleyball, biking and spending time with family
Resources
Make sense of the markets. We have our fingers on the pulse of economic growth, investor sentiment and valuation trends.
Start, grow and expand. Our industry knowledge helps you build a long-term approach for successful business strategies.
Check out the full range of commercial financing services offered by First Citizens Bank.