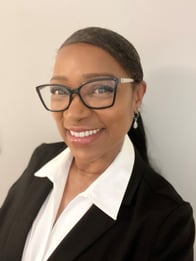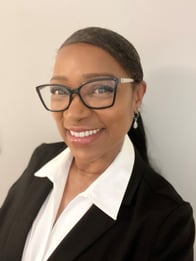 Carles Boatner-Johnson
Mortgage Lending Specialist
Office Information
Pasadena
,
California
91103
US
Areas Served
AL
AZ
CA
CO
CT
DC
FL
GA
HI
IA
IL
KS
MA
MD
MI
MN
MO
NE
NJ
NM
NV
NY
OH
OK
OR
PA
TN
TX
UT
VA
WA
WI
Get to know me
Carles Boatner-Johnson is a mortgage professional at First Citizens Bank, with over 20 years' experience in the mortgage industry. Her knowledge of lending is a benefit to her clients when navigating the complexity of the loan process. She understands that one of the greatest financial decisions is securing a home mortgage and therefore, listening to her customers' needs is of utmost importance.
Her friendly advice, ability to evaluate the appropriate loan options, and her direct communication style, allows her to close loans for her clients. As she has for hundreds of clients helping them achieve their goal of homeownership over many years.
She specializes in jumbo loans, self-employed borrowers, and first-time homebuyer loan products. She's had the privilege of conducting first time home buyer seminars, spoken on panel with the Urban League of San Diego, and as a residual result continues to consult potential clients on the best loan options available.
She loves the simple things in life; spending time with friends and family, enjoying concerts, mini-vacations, and streaming series on Netflix or Hulu. Carles likes to say two things – first, the best mortgage is the one you can afford and second, in the end, homeownership is about the financial well-being of the client and their families and that's what's most important.
Originally from:

New Orleans

What I like about this business:

I love the mortgage industry because it's dynamic. Each loan is unique just as each borrower is unique. It's rewarding to help homeowners and potential homeowners navigate the complexity of the loan process helping them achieve the goal of homeownership or other financial goal through homeownership.

Movies I like:

Game of Thrones, Peaky Blinders, Bordertown, Chopped, The Great British Bake Off
Product Specialties

Conventional

FHA

First Time Homebuyer

Jumbo Loans

Self Employed Borrower Loans

Education

Mount San Antonio College - Real Estate and Corporate Paralegal

Personal Interests

Concerts, Family Events, True Crime, Hanging with Friends, Mini-Vacations, Binge watching!
Resources
Start planning for home ownership today. Access all our resources to help you get your finances in order, save for a down payment and prepare for the responsibility of owning a home.
Refinancing your mortgage could lock in a lower rate or allow you to consolidate debt, make a home improvement or finance a college education by accessing your home equity.
Modest incomes and limited savings don't have to be obstacles to home ownership. Your journey to home ownership can begin today.