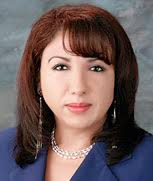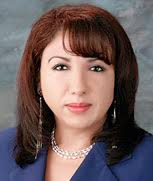 Clemen Mendoza
Mortgage Lending Specialist
Office Information
225 North Barranca Street
West Covina
,
California
91791
US
Get to know me
In my years of experience working in the mortgage industry, It's been very rewarding to work with buyers who have dreams of owning their first home. I feel it all starts with a dream. My goal is to help buyers achieve their dream of homeownership . Majority of the loans I generate come from a Diverse Markets in my local communities that have a large concentration of low-to-moderate income families. I help buyers explore their options to help them tailor the best loan program that will fit their needs by giving them options on FHA Financing, Home Ready and Conventional Loan programs. My goal is to always educate buyers to help them understand the loan process and to let them know I'm here to help from the point of starting their loan to the final closing. My career in Mortgage Lending started right from the time I graduated High School in 1985. My previous employers include Bank of America, Wells Fargo Bank, Operation Hope and CIT BANK, currently work for First Citizens Bank.
During the mortgage crisis times from February 2008 to July 2014, I worked for Operation Hope, a Non-Profit Agency who was assisting with Foreclosure Prevention. My role at the non-profit agency was as a foreclosure prevention counselor and credit and money Management .
I've been married with my husband for 38 years. We have four kids and 11 grandkids. Have been living in California for over 40 years. I feel very blessed to have the family I have. I really enjoy and love my job.
Product Specialties

Conventional

Down Payment Assistance Loans

FHA

First Time Homebuyer

Refinance

Other
Resources
Start planning for home ownership today. Access all our resources to help you get your finances in order, save for a down payment and prepare for the responsibility of owning a home.
Refinancing your mortgage could lock in a lower rate or allow you to consolidate debt, make a home improvement or finance a college education by accessing your home equity.
Modest incomes and limited savings don't have to be obstacles to home ownership. Your journey to home ownership can begin today.