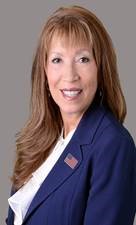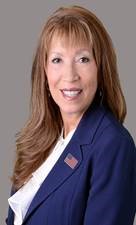 Zadia Egan
Mortgage Lending Specialist
Office Information
Torrance
,
California
90503
US
Get to know me
I've worked in the Residential Mortgage Lending for over 25 years. I believe it is crucial to invest time upfront to understand each client's unique situation. Everyone has their own individual needs and objectives and it is imperative to work with each client to determine the most appropriate strategy for them and their family. I use my experience and knowledge to help evaluate options to best meet the clients' financial goals and provide guidance and expert advice throughout the process. I am committed to open communication, keeping everyone fully informed and I am readily available when questions arise. My clients appreciate the fact that I still answer the phone on Saturday and Sunday if they have question. I'm well versed in the following Loan Programs: Jumbo Loans, FHA, VA, Conventional, First Time Homebuyer, Refinances, Down Payment Assistance Loans, Vacation Homes, Renovations, Pre-Approvals, Medical Professional Loans, Self Employed Borrower Loans.
Originally from:

Puerto Rico

What I like about this business:

I enjoy helping buyers find their forever home

Movies I like:

Top Gun - Maverick and It's a Wonderful Life

Local hangouts I like:

Bazilles in Torrance

What I'm involved in:

Local elks and Moose lodges in Torrance, CA
Product Specialties

Conventional

Down Payment Assistance Loans

FHA

First Time Homebuyer

Jumbo Loans

Other

Personal Interests

I enjoy Line Dancing, Paddle Boarding, Hiking with my dogs, and playing Pickle Ball
Resources
Start planning for home ownership today. Access all our resources to help you get your finances in order, save for a down payment and prepare for the responsibility of owning a home.
Refinancing your mortgage could lock in a lower rate or allow you to consolidate debt, make a home improvement or finance a college education by accessing your home equity.
Modest incomes and limited savings don't have to be obstacles to home ownership. Your journey to home ownership can begin today.