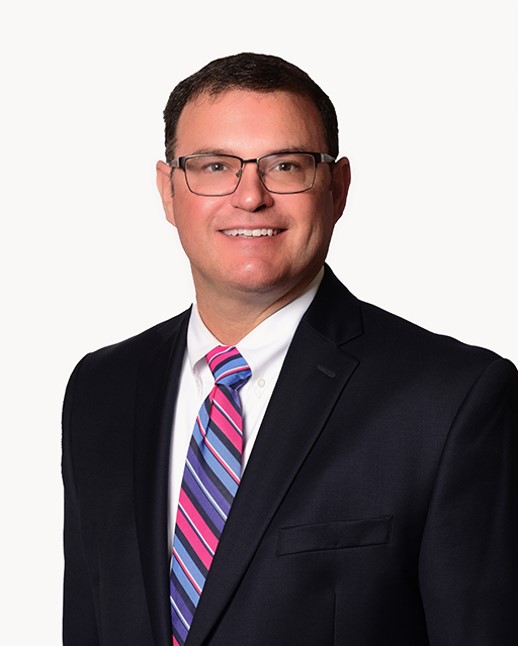 Eddie Bray
Senior Vice President, Commercial Banker
Areas Served
Cumberland and surrounding counties
Get to know me
As a First Citizens commercial banker, it's important to invest in understanding your business, strategies and key objectives. An established process and skilled team of specialists help me tailor solutions to fit you and your organization. Clients appreciate our trusted partnership in planning for long-term success.

I earned my Bachelors degree from Appalachian State University with a concentration in Sales & Marketing. My career includes 25 years in banking with the last 21 years of that time spent in the Commercial Banking space. My specific focus has been working with locally owned business in a variety of industries, which are most typically in either a stable or growth phase of the business cycle.

My spouse, Lauran and I have been married for 24 years. We are the proud parents of two sons, one in high school and one middle schooler who is very active in sports.

I am passionate about spending my spare time volunteering for youth athletics in our local community. I have coached youth baseball for 8 years for our local recreation leagues. We are now very involved with Showcase/Travel baseball which involves a significant amount of travel on weekends throughout the year, but allows us to spend a lot of time together as a family. I also enjoy golf and other social activities with friends.

I invite you to connect with me on LinkedIn.
Our approach
At First Citizens, our Bankers view business relationships with you through a long-term lens. This aligns with our brand ethics, business philosophies and statement of purpose for building a long, lasting alliance. We make recommendations and decisions based on what's best for your business and focus on your growth, expansion and success.

Management at First Citizens is regional, and we guide your accounts in the same manner—with regional support and authority. Our relationship management teams include inside and outside relationship managers, credit professionals and product specialists. Our consulting and business strategy services include industry change optimization, business process management and financial management processes.

We pride ourselves on working together to bring positive results to your business, as we see your vision come to fruition.
Industry Expertise
Automotive
Dental
Healthcare and Medical
Logistics
Manufacturing (Plastics, Metal, Rubber, Textiles)
Veterinarians
Wholesale Distributor (Food, Beverage, Medical Equipment)
Education
BS/BA Appalachian State University
Community Involvement
I have actively served on numerous boards and committees within the community to include Action Pathways. Also volunteer as a coach of youth sports teams.
Personal Interests
I enjoy golf, baseball and spending time with my family.
Resources
Make sense of the markets. We have our fingers on the pulse of economic growth, investor sentiment and valuation trends.
Start, grow and expand. Our industry knowledge helps you build a long-term approach for successful business strategies.
Check out the full range of commercial financing services offered by First Citizens Bank.